Make Money From

25.000.000+ Customers



With Instant, Automated eBay Stores

Created In Just 59 Seconds

Without Having To Own A Single Product Yourself!



---
Affiliate Income & Create High Value Customers
Introducing.... The World's Fastest &

ONLY

Way To Create External eBay Stores In

Seconds:



FULL Step-By-Step Training Included!



See What Customers Who Joined Today Think!



You're witnessing the birth of something that is highly effective at creating stores that exist outside of eBay… Stores that when sales are made they remove the eBay seller's fees, PLUS stores that eBay pay YOU commissions for making sales with no need for you to buy stock or hold Items yourself!

You can use ProBuildz to sell as an affiliate & make money without the stress most people have.

Mix that in with being able to SELL STORES at PREMIUM Prices... You're onto A BIG WINNER!
THIS IS AN UNTOUCHED GOLDMINE SO LISTEN UP!




THREE SIMPLE STEPS TO STORE CREATION




IN UNDER

30 SECONDS:



step one
Log into the ProBuildz Online Web App & enter the eBAY seller username (yep, its that simple)
step two
Choose a beautiful store template that's
pre-made for you
step three
Hit Create!
And watch your masterpiece unfold.
Three Simple Steps To GETTING PAID!

People Are Seriously Shocked At The Power The've Gained

I've worked in tech a long time now and I've NEVER seen something work so quickly and easily
What excites me the most is being able to share my passions with people by blogging and being able to monetize it without the stress of even having to list my own items
What this does works so well and so effortlessly... I AM HOOKED!
As soon as I got access I was shocked at how simple it was to do!
I found clients world-wide by getting my stores pre-made for people and then just showing them!
If you're looking for something even a technophobe like I can do... This is it!
I never had results online, but this is FAB! I made 300.00 in my first sale!
Meet The Creator & User OF ProBuildz

Craig Crawford – Software development & marketing company owner/eBay vendor
"Hi there,
Craig here, I've a quick story to tell you - It's about how ProBuildz was born!

Little did I know, but my need for en eBay store for my website would turn into something that brings multiple benefits for me. (And soon you!)

Not just to help me sell, but to sell to stores to other people AND even make money selling OTHER PEOPLE'S items as an affiliate!

I own a few businesses, one involves eBay and selling items. I had NO way to create eBay stores for my websites! It was so annoying! I needed one BADLY!
I wanted to make MORE sales & remove the eBay sellers fees... And most importantly, I wanted to have a store that looked professional and looked nice along with being able to share information and get traffic for free!


I wanted an option that gave ME control over how i made more money.
I FOUND NOTHING!

After searching for a solution to have a professional shop for my business in what felt like an eternity... My idea was born!
PROBUILDZ!

Having my own development team, I got the team of whizz-kidz to work!

As soon as my store was made, I was DELIGHTED

Little did I know that what I created would make more money in other ways! (You're about to find out!) Keep reading.
What you see below are sales thanks to this VERY method of store creation...
These results I got in sales in under two months and having my own store really helped!
This One-Stop Solution Enables YOU To Create Beautiful Stores Like These In Seconds:
These online & Mobile ready shops that link back to eBay are awesome profit-pulling stores that are totally worth-while for eBay sellers & people who want to make money selling to sellers as a service provider… But an EVEN BIGGER win for people who want hands-Free money for affiliates too!

eBay LOVE people who send them traffic and sales! <3 It's a FACT!

It's the secret sauce they use to get returning customers coming back again and again! MEANING.... MORE MONEY FOR THEM, MORE MONEY FOR YOU!

You see... eBay have their own traffic, everyone knows eBay.com is a powerhouse, but how did they get so big?
Their secret isn't advertising to the masses like most companies...
They did it by introducing.......
AFFILIATE PROGRAMS &

LOWER

FEES!

They're a smart company with elite strategic employees!

They pay people for sending traffic to their marketplace and create a win-win environment for everyone involved.

Think about it… You create a ProBuildz site… And three things happen ON EVERY SALE.

#1 You get paid a commission on the sale
#2 You or the eBay store owner gets a lowered fee
#3 eBay gets a new customer!
It makes total sense for them to push people to make sales by bringing people in outside of eBay – It's how they drag in billions more dollars per year!
WE SOLD OUR LAST STORE FOR A WHOPPING:

$997.00!




The Best Bit? IT ONLY TOOK SECONDS TO MAKE!



(This method is on FIRE right now!)
In Seconds We made A Store Just By Pasting In An eBay Sellers ID & reached out to them!

You don't always have to sell potential clients on the idea of a store first!
You can sell them on the actual store by showing them what their store would look like in an example pre-made store & pitch the advantages.
People want an easy life... These SELL!
TO CELEBRATE THE PROBUILDZ LAUNCH:




We're Giving YOU 100%

FREE

Agency License Access + Training To Help You Bank The

BIG BUCKS!




FOR THIS WEEK ONLY!



Jump Into The Pool Of 25.000.000 Sellers On eBAY And Offer A Service That They've
NEVER Had The Chance To Access Before!

ProBuildz is the worlds fastest and ONLY web app that allows you to create, manage AND drive traffic to stores with FULL TRAINING & Assets to ensure you grow your income as quickly as possible with no messing about.

In three steps you can have a fully hosted & operational site that's ready to be sold to store owners, or you to collect PASSIVE Profits from affiliate sales.

You won't find ANYTHING like ProBuildz, it's totally unique – Never done before & with a whole host of features you can make money from.

LET ME OPEN YOUR EYES TO THE HUGE

POTENTIAL

I'M SHOWING YOU RIGHT NOW CHECK OUT THESE

THREE

WAYS TO WIN BIG!



You're Ground Level On The Profit Elevator & The Only Way Is UP!
AGENCY SALES:
#1: Take Full Advantage Of Creating Stores For Other People AND BANK Hundreds and even Thousands every week For Literally Seconds Of Work + Monthly Payments.
Have your customers working for YOU To make sales commissions using stores you make them and in seconds & they pay you for the privilege of making them a store.

Imagine creating stores, selling to eBay sellers that want their own stores (they will, I know I did, I sell too!) and not just giving them a professional business face, more selling potential AND saving them listing fee's?
They'd bite your hand off right?

Now imagine those people making sales, and in the stores, you've a win-win situation, you can have your OWN affiliate links inside them, or even their own if you wish.

It's totally up to you! It's your business… Strike deals with these sellers however you like!

Every sale of these stores is tied to an affiliate link (we show you how, don't worry - It takes minutes to set and forget!)
YOU get paid commissions on any product their stores sell

Imagine an army of people paying you to make them stores that exist out of eBay, REAL stores that can be found on online!

Stores that update automatically whenever they make a change or addition inside eBAY meaning it's hands free!
Now imagine these people pushing to make sales outside of eBAY to save on fee's...

(They save money by sharing their products outside of eBAY) AND YOU COLLECT COMMISSIONS!

Your customers are going to love their store and love how it automatically updates every time they make a change and will be willing to pay for it, along with additional upgrades as you see fit!
We Provide FULL Training For A Swipe & Deploy Business That Runs Effortlessly & Provides You All You Need To Hit The Ground Running.

How would you like to see

sales

like this hit your bank account?

HERE'S RESULTS OF ONE USERS TESTING RESULTS IN UNDER TWO WEEKS!

Just by reaching out to people and showing them an eBay store, you've made in seconds But they won't know that ;)?
I passed this system to someone to put it through its paces… Not just to use the system & test it… She Had NEVER made money online before... In fact, the only techy thing she's ever done is use social media!
SHE MADE MONEY USING THIS SYSTEM! - A total newbie making money on their first go!
The Results are PHENOMENAL!

AND Not just make sales of the store, but we've a well laid out plan for you to make MORE money from the customer by offering additional done for you solutions which you can add to your websites within a single click.

Like Karis did above! … Read on it's about to get exciting.

Like mentioned, Karissa has NEVER made money online before, in fact… She'd never even made a website, blog or anything else until now, which was all done for her by copying and pasting a name into a box, clicking a few buttons and HEY PRESTO! STORES MADE IN SECONDS!

She said…

Karissa J
"OMG – I couldn't believe it! I had been shown what to do and how to do it by Craig… Within no time at all I made my first sale!

As soon as I made my first sale… I was hungry for more and continued pushing for sales, I made TWO more!

I can make stores that look great, work great, and find happy customers who pay me money for something I can do in seconds!


If Karissa a working busy mom can get these results in her spare time whilst just testing the system out... So Can You!!

LET ME OPEN YOUR EYES TO THE

POTENTIAL


I'M SHOWING YOU RIGHT NOW

#2: Affiliate Niche Websites –Create external eBay stores that bring in passive profits, You don't even need to own products or do the shipping and handling.

We teach you how.

People everywhere around the world are searching for items, not just inside of eBay, but on GOOGLE… There are ways to ensure you're being seen… And there's ways to ensure you've a better chance of making money using affiliate niche websites.
Let others do the hard work for you, just make sales for them, and collect those passive profits.
Any time an item is sold from a ProBuildz made store; the eBay partner network pay you commissions!


Here's their pay-out schedule:

Reginald is an affiliate blogger, and using this method + selling eBay iems as an affiliate, these were his results:
Sell On eBay & Increase Your Sales By Getting Traffic Online!

YOU get paid commissions on any product your stores sell + Remove Selling Fee's

I personally use this to enhance my sales of my own products I sell on eBay!
I've never taken my foot off of the gas when it comes to making more money, whilst saving money and ensuring I've got a professional face to my business.
I didn't just create this to get traffic from the internet, I also sell on FB Marketplace and other places in which i send people to my store to browse my goods and purchase from inside there if they see something they like.

This is a big win for me as I have an eBay store on eBay that I can sell on... That AUTOMATICALLY updates my ProBuildz store.
No messing about, no time wasting and no need to stress updating various places at once.
As a bonus you'll get access to our flipping training by our seven figure Flipper Pro, Steven Hitson – This is designed to teach you how to make money acquiring items for cheap and selling for quick profits...
Our ProBuildz app helps you get MORE eyeballs and MORE sales outside of eBay – You'll get a free 7 day trial of that also.

25 million eBay sellers around the globe are wanting more exposure and more money… We all do!

Selling now is more profitable online than ever in the flipping niche and here at ProBuildz we have a whole range of tools & training to allow you to hit the ground running.

Our co-founder Steve Hitson has made over $4.000.000 in the past 8 years in his spare time flipping!

This is NOT something to be overlooked!
You can easily get more exposure to your products using ProBuildz.

ACT FAST!

Hit The Button Now To Become A ProBuilder Family Member!

We Pride Ourselves On Being SPEEDY!

Not Just To Make Stores & Help YOU Make Money, But In Order For The Google Gods To Bless You With Traffic, It Helps To Have SUPER-QUICK Loading Times, Mobile Friendly & The Site Being User friendly.

Here's a speed test on a store we'd created previously to test it's speed:
Quickly & Easily

Build Beautiful, Profit Ready sites.



ZERO Design Skills Needed.

An online website is your frontward facing store for your business.

It's so remarkably simple to build a great looking, mobile ready, smooth-running store and in under 30 seconds…
Our state of the art latest, super powerful and secure hosting will allow you to grow your business.

We do the hard work so you
don't have to!

The store creation happens On Auto-Pilot – The ProBuildz system does ALL of the hard work!

You Could: Fire your designer, coder, VA... Anyone you've been using to build your sites or work on helping your growth!

And if you have none of those?

You may want to fire your own boss once you hit the ground running with ProBuildz.

Think about this for a moment…

In seconds you can create a fully functional online store that works easily and looks amazing on mobile & devices too..


SALES ON YOUR STORE MEAN:




0% Seller Fees & Money Back!



That's right! If you are a seller on eBay you can take advantage of working this site to it's full potential, it's totally possible to get 0% final values fees on eBay.

Basically, eBay want new customers going to their marketplace so they not only incentivise you to make sales with their network, they give you 0% fee's!

Allowing you to drive traffic to your own listings via an affiliate link! If you make the sale, then you pay nothing on the final value fee's

It may sound confusing but it's really simple! And you don't have to do anything except login to the ebay platform and within minutes you'll have what's needed to help save on these fee's!

By signing up and sharing your listings outside of eBay (Like with this store), you can increase your earnings, diversify your revenue streams and, the best part you man even be given a credit for final value fees when you share your item and it sells resulting in 0% final values fees on eBay.com.

Sounds too good to be true... But We'll prove it below!
ProBuildz Boasts Thoroughly Well-Thought-Out

Features To Help Your Business Fly!



Help you make sales

Boost your traffic

Make your sites rank in Google

Make your sites rank in Google

Allow customers to access you easier

Look more professional

Show you're trustworthy

Be legally compliant
ProBuildz has multiple features for you to choose from:

Create stores inside 30 seconds from just using their clients eBay IDs.

Mobile & Device Friendly - SUPER FAST loading times.

Customisation, Tracking & advertising integration:

Two templates to choose from!
Sliders for features images or to showcase products & even services.

Additional Pages & Items: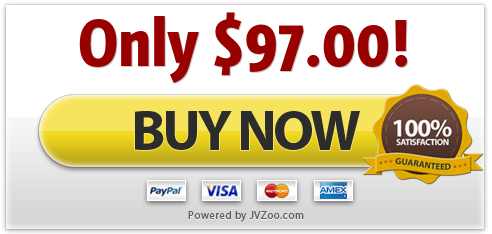 100% Safe & Secure Web App Computer, Mobile & Devices Friendly
These features are fully designed to help your stores look

stunning and highly appealing

to potential clients who want stores, but also professional and clean to make people want to

BUY

products!

This never-done-before web app is the keyway to hit over 25.000.000 sellers with your irresistible offer!
You could even pre-make their sites in seconds and send the link for them to see and play around with and then choose if they want it or not!

You Have The Ability To Create any eBay User Store.

You Have The Ability To Put Your OWN Affiliate ID inside For HANDS FREE Commissions...

Stunning Templates To Choose From


The Ability To Make Pages/Blog Pages/About Pages

Template Customization Options.
Things Like menus/sliders/ footer /text and more…

Stores Will Load On A Private Subdomain That We Host For You (Lowers Cost) or host on your own websites & domains

Ability To Make Multiple Stores
UPSELL TO YOUR CLIENTS FOR MORE MONEY!
Your customers will be climbing over each other for your stores, but it won't just stop there… You can offer additional pages like blog and about pages… If you wanted, you could even outsource to Fiverr.com and make sales of logo's
Imagine that? They pay you $100.00 for a logo, and you just bank it and pay someone $5-20 for the work!
It doesn't stop there… What if they want their store on their own domain name?
For example: www.YourStoreName.com – can be added onto their stores…
Not just your own!
We teach you how.
FAST ACTION TAKERS BONUS #1!

FAST ACTION TAKERS BONUS #2!

Join The FB Family

YOU'RE NOT JUST A CUSTOMER!

You're FAMILY!!
We're not just here to leave you in the dark once you've joined the ProBuildz Family... Heck No!
You're One Of Us!
And with that in mind, we've created a Facebook group for you to network, share ideas & successes and learn exactly what other people are doing to bring their businesses using PBz to new heights!

The ProBuildz family is a community that's there to grow together - There's so much opportunity in this niche there's ZERO competition!

Combine this with the accounability of taking action by supporting each other... YOU'RE IN FOR A TREAT!
LIVE TRAINING:

You're being automatically added to our live training sessions which have proven invaluable in the past.
I've ran many training sessions and many people in the past on other calls, simply ADORE!
We're going to do some high-quality ACTIONABLE training which is priceless, along with giving you actionable homework steps to ensure you're on the right path to success.
FAST ACTION TAKERS BONUS #3!

These golden opportunities don't come around often, nor do they come at such great value!
You're in at the start, you're accessing a fully-working, 100% secure web app that gives you three ways to enhance your money-making abilities whilst not needing to know anything techy, without spending thousands of dollars and without needing to spend countless nights burning the midnight oil trying to figure things out.

You're being gifted a chance to grab a system for only $97.00 in a one-time payment that does what it says on the tin and super-quick too!
In celebration of the launch of ProBuildz, you're now being given the chance to grab the Agency License with this for NO additional cost... After this week, it will be removed and the price WILL increase.
We're serious about our claims and we're that confident with our system that if you can find anything like this, and ANYTHING in the world that makes stores FASTER and EASIER on the planet. You can keep it for free!

Furthermore, you're covered by our 30 day money-back guarantee!
Hit The Buy Button Now To Become A ProBuilder &
Secure The Agency License For THIS WEEK ONLY!

All or Nothing,
30 Days Guarantee
I'm so confident that this will bring you results, that after 30 days, you're either THRILLED with what ProBuildz system brings you or
We will give you 100% of your money back.
No questions asked! Just send us an email and we'll immediately refund your money.
On top of your money-back guarantee...
We'll even let you keep any bonuses completely free as our goodwill gift to you.
Yes, this bundle either gives you everything we promise on this page, or you get all your money back AND you get to keep all the bonuses for free.
FAQ

A: No, this is a special one-time offer!
A: You're a ProBuilder, We look after you – you'll always have training on how to use a purchase here with us!
A: The video is 100% genuine, I made it myself and others have done the exact same too!
For sure! This is a key way to make good money on an ongoing basis to 25.000.000+ people and GROWING!
You can make as MANY as you like! We never limit our customers
What you see on this page is EXACTLY what you get!
Do you have some time? YES!
Do you have a device to work on? (You're on one now ;) ) YES!
We also show you HOW to use this!

The testimonials and images on this page have been collected/provided to ProBuildz by ProBuildz users - We do not have any liability toward any of the information being false - These testimonials and proofs provided on this page were added in good faith and collected by real ProBuildz users.
The materials provided on GetProBuildz.net are not to be interpreted as a "get rich quick" scheme in any way. Your earning potential is entirely dependent upon you.
The level of success you reach employing these techniques and ideas is entirely dependent upon you; your skills, your financial resources, your advertising and marketing knowledge and your time that you devote to becoming successful. Because of these reasons, we cannot guarantee your earnings level nor do we in any way whether directly or indirectly do so.
ProBuildz is an online web application that is not operated or owned by eBay Inc.
eBay and the eBay logo are trademarks of eBay Inc and not property of ProBuildz or any of it's associated businesses or products.