TAKE ACTION!
I am allowing you to use our software so you can make Stores to make some serious cash...

But there's multiple benefits to whitelabelling our software too! Allowing you to offer people access to your VERY own platform, not just so you're only having to use ProBuildz.

Branding is important, and you want to hide where you serve your stores to customers, if you want to give them ongoing access to their stores, sign them over to people... Or even just to allow them inside a sneak-peak into the system to blow them away!
It's possible!

We've carefully crafted a business model with everything you need to build a successful business in the store creation realm and helping you to take it that one step further for a huge WIN!

That's why we've added in an 90% off whitelabel version for you right here, right now.
This whitelable system that we value at $997 per year, is
heavily discounted to ONLY:
$97 for this launch period only!
It's going to be removed very soon, so now is the time to act, and fast!

Take action, don't walk... RUN!
This is how our system looks, The Exact System You'll Be Using!
And Take A Peek At How Your System Will Look To Your Customers Once You Follow Some Simple Steps Following Our Video Training:
Step 1:
Enter your brand name & hook up your desired domain name:
This is an easy process, especially when you follow our video step-by-step training.
Step 2:
Click request certificate so we can add your "SSL" :
An SSL certificate is a digital certificate that authenticates a website's identity and enables an encrypted connection
(we do this for you once you click the button)
Step 3:
Add your images:
Another simple step to do... Add three images to brand your store to how you like!
You can make them yourself, buy cheaply from Fiver.com or other websites like upwork, freelancer or other easy to use places.

This Is The End Result For Minutes Of Work:
We're Here To Make Your Life Easier With
If you want "hands-free" money, allowing your customers inside the ProBuildz platform is the way to go!
However, we're aware you may not want to show the system that creates the stores… Which is a very smart move!

We've created a white label version of ProBuildz meaning you can brand the system to your OWN business…
You can add your own logo, domain name, name & even the Favicon. (that little image you see inside browser tabs)

Smart, right?!

This means if people want to make changes themselves such as add blog posts and other elements you may want them to handle
themselves… YOU CAN!

You can't get more "hands-free" than that!


Take action today & ensure you have the best possible chance of hands-free work possible, whilst building your brand to look
more professional than EVER!

NOW Is the time to take action, this special launch week, we're givng you FREE rights as an agency seller with your purchase - Meaning you can make EVEN MORE money selling to other people.
This isn't a here-today, gone-tomorrow fad, this is a real business opportunity to make a big BANG with your business and leverage this white-label opportunity for yourself... Not just to make money for your own stores but make money as an agent.
Opportunities like this don't come along often and they sure don't come so affordable!
Act fast and remember: You're covered by our 30 day money-back guarantee!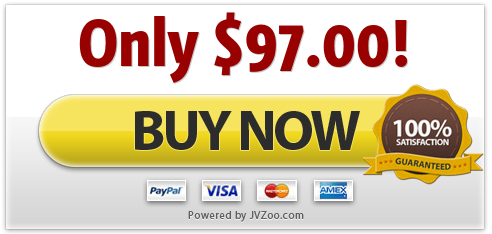 center>
No Thanks
Secure purchase. 30 day 'love it or your money back' No question asked
All or Nothing,
30 Days Guarantee
I'm so confident that this will bring you life-changing results, that after 30 days, you're either THRILLED with what ProBuildz system brings you or
We will give you 100% of your money back.
No questions asked! Just send us an email and we'll immediately refund your money.
On top of your money-back guarantee
We'll even let you keep any bonuses completely free as our goodwill gift to you.
Yes, this bundle either gives you everything we promise on this page, or you get all your money back AND you get to keep all the bonuses for free.